Thank you to everyone who joined us for our Elite Company Auditions for our 2018-2019 Dance Season. We would like to congratulate the following successful candidates.
All returning Elite Company parents are invited to an information meeting on Friday, May 11th at 6:30pm. All new Elite Company are invited to join us on Tuesday, May 15th at 6:45pm for an information meeting. Details of our 2018-2019 Dance Season will be discussed at that time.
All successful Elite Company candidates must accept their position on the Elite Company team by officially registering online during Priority Registration. You will notice under the dropdown list to filter class listings by Category that there is a simple filter for Elite Company. We are happy to walk you through this process at the Front Desk if you need help prior to Priority Registration day on May 19th.
An Elite Company contract will be provided at a later date to sign.
Thank you once again to everyone who joined us at the audition, and to everyone who made the team.
Sincerely,
Lindsay & Blake Angier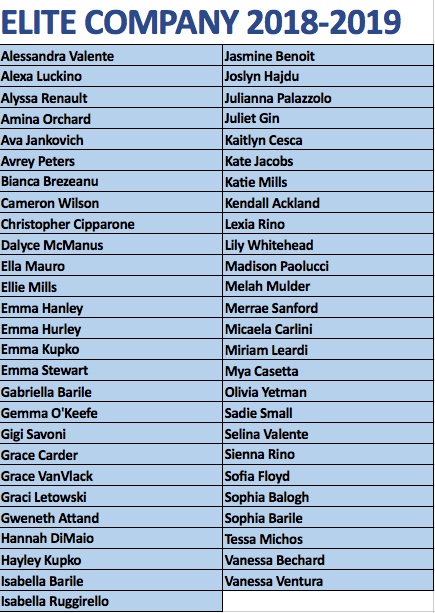 ← back to news