Dance Barre CREW Audition Results 2019-2020
We would like to express our sincere thanks to all of the dancers who joined us for the CREW Auditions for our 2019-2020 Dance Season. We were overwhelmed by the talent, commitment and energy the dancers demonstrated on audition day. We know next year is going to be amazing!
All successful CREW candidates must accept their position on CREW by officially registering for the CREW Team(s) they wish to join during Priority Registration when registering online for classes. You will notice under the dropdown list to filter class listings by level that there is a filter for each CREW style.
They are listed as the following:
X. By Invitation Only - CREW Hip Hop
X. By Invitation Only - CREW Jazz
X. By Invitation Only - CREW Lyrical
Once you click on the CREW style, there will be each CREW team listed by Room number. Please select your appropriate CREW team room number to add yourself to the class.
CREW families must also print and sign the CREW Acceptance and Contract Letter (document linked HERE) and turn it in at the Front Desk by Saturday, May 18th, 2019. Please read this document carefully as some requirements have changed from previous years.
Our sincerest congratulations to all of the successful candidates!
Sincerely,
Lindsay & Blake Angier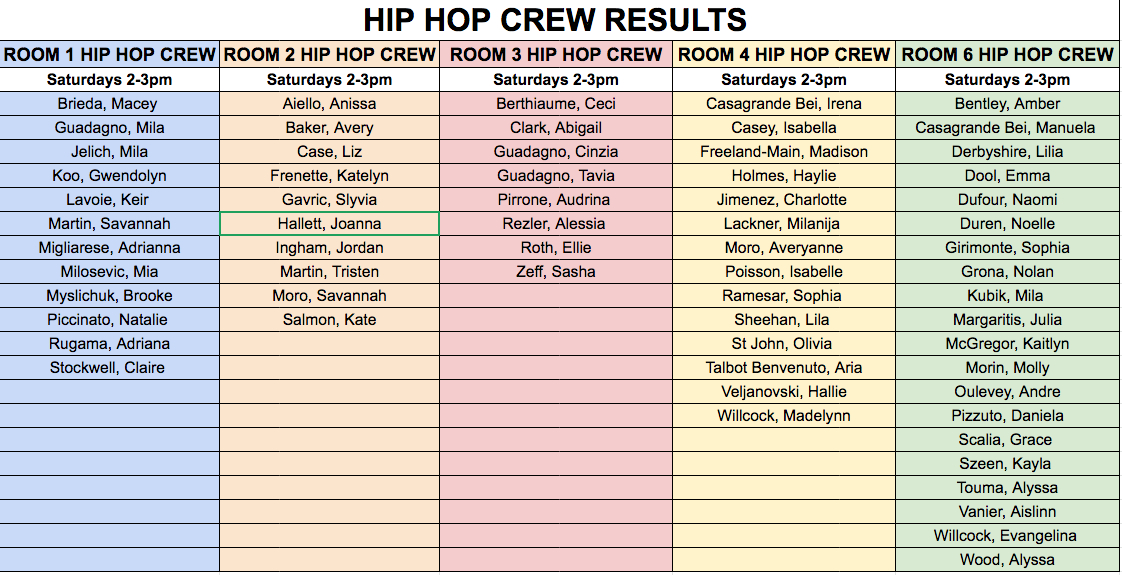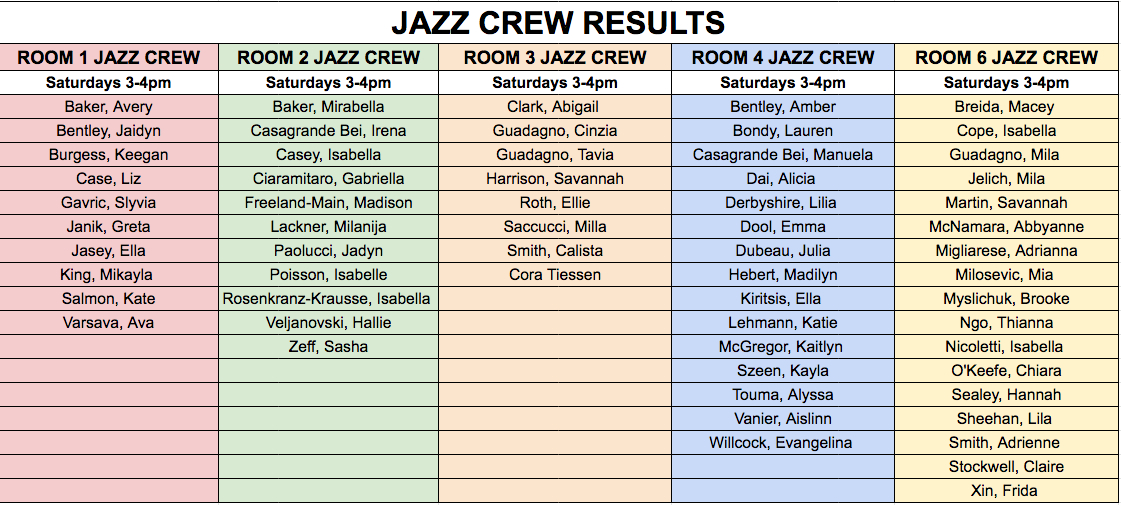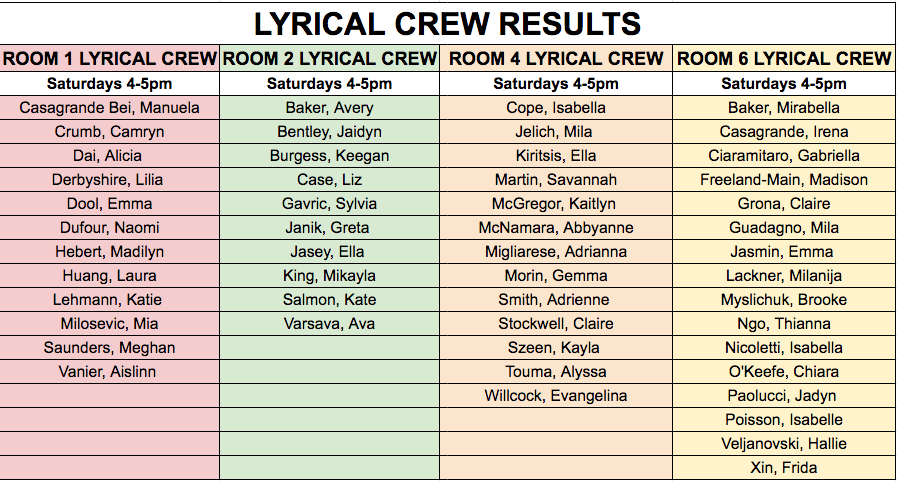 ← back to news