Elite Company & Kickstart Audition Results 2019-2020
Thank you to everyone who joined us for our Elite Company Auditions for our 2019-2020 Dance Season.
We would like to especially thank all the dancers for showing up with their passion, full effort and love of dance.
It was a delight to watch you dance last evening.
We would like to congratulate the following successful candidates for making Dance Barre's Elite Company for next dance season: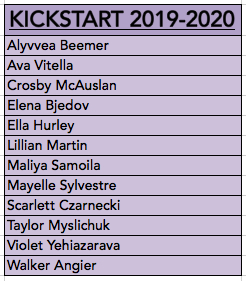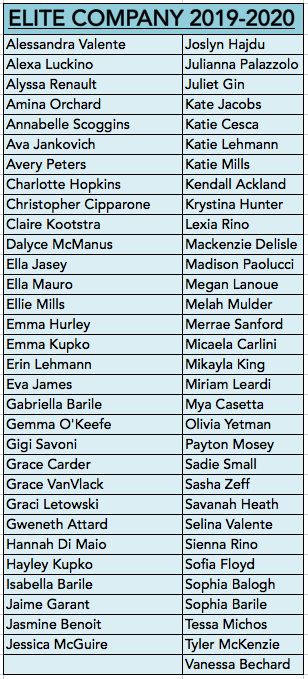 We ask all successful 2019-2020 Elite Company Members to join our current Elite Company for classes tomorrow, Friday, May 10th from 4:30-8:30pm. Dancers on pointe will finish at 9:15pm.
All dancers: please bring all of your dance shoes (including pointe shoes) as well as ballet class attire (any colour leotard and tights).
Any colour fitted dance attire for Jazz, Tap and Contemporary classes. A schedule will be provided upon arrival to the studio. These classes will be used as a placement for classes and choreography.
A parent meeting for new Elite Company members will be held at 8:30pm tomorrow. Dancers are welcome to wait in the Student Lounge during this meeting.
We look forward to an amazing year of dance ahead!
Blake, Lindsay and Dance Barre Faculty
← back to news